Posted by Helen Grochowina on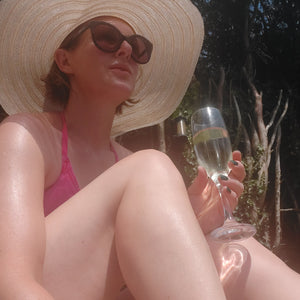 My mornings now consist of a solid 20 mins of pool 
maintenance. Remove the cover and check the pH. Put the hose on to fill it up and use the net to fish out any bits. The water clarity tells me the chlorine tablets are working. I've clearly smashed my new role as pool maintenance director! Yeah! 
Posted by Helen Grochowina on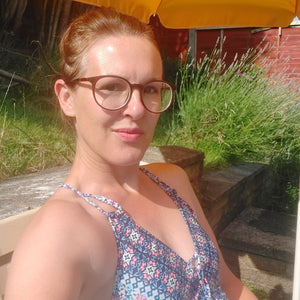 I've reached the end of my bikini supply so it's cossie day! With it's low back it should help blend the tan lines - not that I am taking it seriously or anything! 
Don't know if you spotted in yesterdays evening pic we have a new addition to the family. We have a big blow up llama!